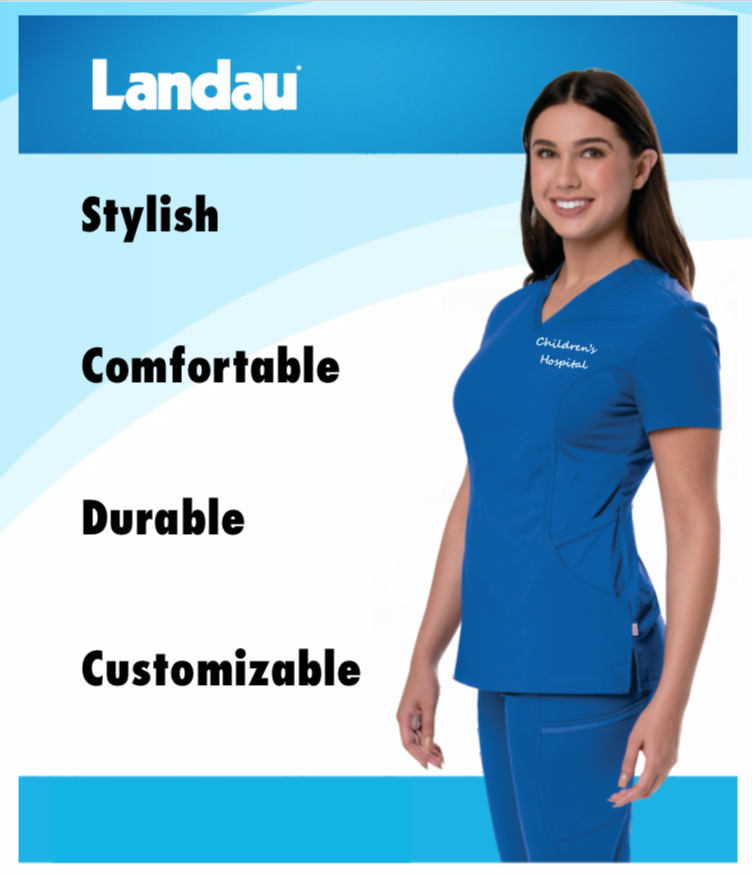 Edwardsville, IL 62025
6667 Edwardsville Crossing Drive
618-223-5788
Products & Services
This business displayed: 10,828 times.
Landau
Scrubs

618-223-5788
Tuesday Hours: 9am - 6pm
We believe that comfort and style do not need to be sacrificed while serving others. At Big Frog, we have worked hard to partner with the premier scrubs provider in the nation, Landau. With their amazing quality, and our unique customization options, you can create the perfect scrubs to suit your style.

We offer a personalized touch to these exceptional products from Landau. We can customize your pieces to truly fit your personality and sense of style. There's no need to wear bland scrubs anymore! You can look good while you do good work. Whether you work in a hospital, veterinarian clinic, optical, dental, or any other medical setting, we want to make your Landau scrubs even more special with our embroidery options; and as a bonus if you buy through us, you can save on taxes!

Come check out the ways we can make your quality medical scrubs more exciting with our embroidered touches! Call us at 618-223-5788 or get a custom quote on our website.
Hours

Sun:

Closed
Mon:
9am - 6pm
Tue:
9am - 6pm
Wed:
9am - 6pm
Thu:
9am - 6pm
Fri:
9am - 6pm
Sat:
9am - 1pm
6667 Edwardsville Crossing Drive , Edwardsville IL 62025